Vendio Store Design
The Vendio Store is a powerful eCommerce solution that provides you a branded presence online and an instant channel to promote your products. You can also easily manage items, orders, and customers all from one place. And it's free.
For ecommerce sellers who need a quick deployment and a free web store, this is a solution that can come in handy. While the store itself is free and sellers have a choice of many templates that are built in, nothing looks better than a professional web design for Vendio stores. Check out our work for Apex Tools at Vendio Stores.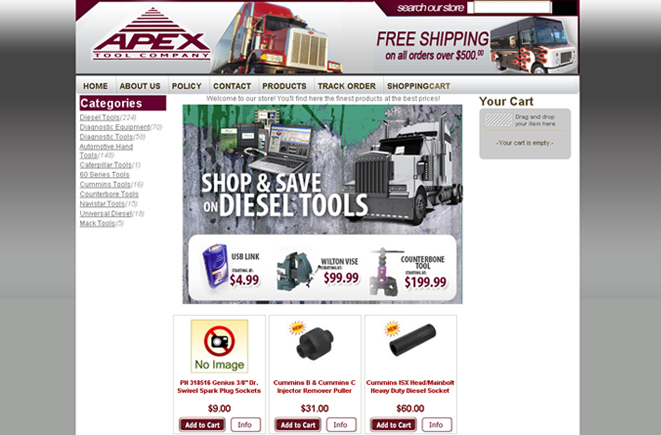 Check out the Vendio stores here and contact us for a quote on your store design.
Need Help moving your store?
We can move your store from Prostores or MagentoGo to BigCommerce, Shopify or Magento Community Edition or a number of other carts. We offer consulting and testing.
We can match your existing theme on any of these platforms.
Please contact us for a free quote and testing specifically for your needs.
Web Scheduling
Current Scheduling Time - approximately 7 days.
Get started now
Business Resources
We can recommend numerous services to businesses looking to improve
click here
eCommerce Platforms
Highlighted Postts
Latest Posts from Our Blog
Blog
This blog is maintained by aGenius Marketing